During a recent historic Formula Ford meeting every driver's nightmare became a reality for Lifeline customer Pierre. Having just made a pit stop and keen to get back on the track the Formula Ford's fuel filler cap was not properly secured when Pierre left to start off his next stint. Within a few corners high octane race fuel was spilling out of the open cap onto one of the tyres which started to spray it around the car.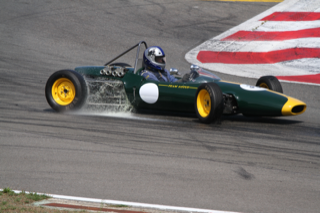 Once this fuel came into contact with hot parts of the engine it quickly ignited leaving Pierre "sitting in a bucket of flames".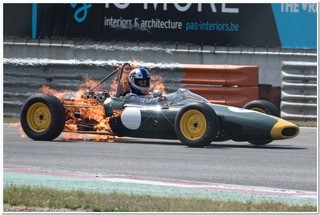 Thinking quickly he pulled the T handle on his Lifeline Zero 360 and it rapidly suppressed the fire giving him enough time to safely escape the vehicle with only minor injuries.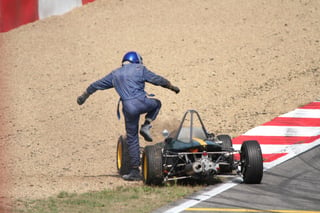 Due to the nature of the material used in Lifeline's Zero 360 systems, Novec™1230, outside of damage done by the fire there is no concern to vehicle systems. In fact Novec™1230 is non conductive so will do no damage to electrical systems and evaporates after use so there is no clean up for Pierre after having successfully deployed the system (pictured below).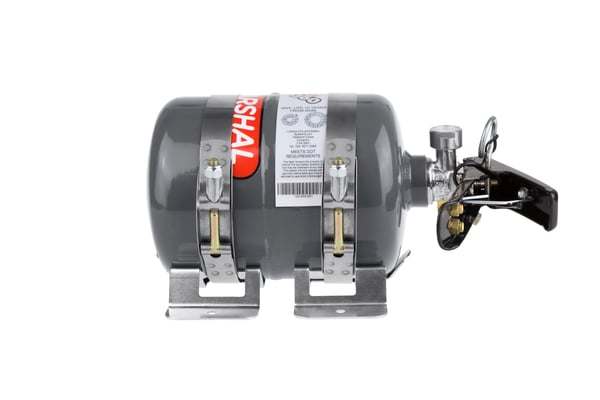 The Zero 360 series are perfect for formula cars where weight, space and complexity are a consideration. Using three nozzles in the engine bay and two in the cockpit a simple installation is easy to achieve with this ever popular FIA homologated fire extinguisher system. Clever design and use of market leading fire suppression fluid, Novec™1230, allow weight and packaging space to be reduced in this range of advanced Motorsport extinguisher systems.
For more information on Lifeline's range of Motorpsort safety products click here
If you have set off your extinguisher or it needs servicing you can find our requirements here and you can find a list of approved agents here.
If you would like to hear from Lifeline with similar news then don't forget to hit the button below.