To be complaint with the majority of Motorsport regulations Lifeline plumbed in and hand held extinguishers must be returned to Lifeline or one of its approved agents every two years for a service - click here for a list of service agents in your local area. The latest Motorsport regulations can be found on the FIA's website here and here if you are looking for the UK's latest regulations from Motorsport UK.
Before returning the systems read this System Care, Maintenance and Servicing Technical Bulletin for further information on what we are looking for when booking the bottle in and how to keep your system correctly maintained. Please note if your system does not meet the requirements laid out in the bulletin it may be rejected from service!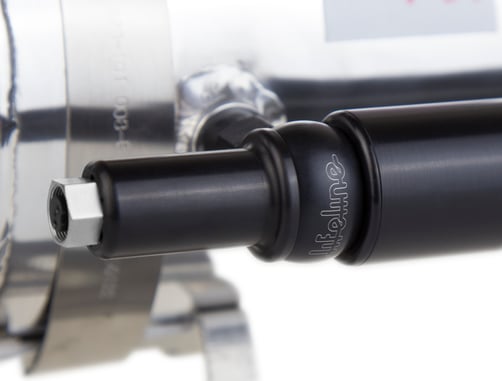 If you choose to return your bottle back to Lifeline please use the returns form that you can find here it will allow us to handle your bottle more quickly. It is also good practice when returning your system for a service/refill to please ensure that you send the cylinder back on some form of recorded delivery and enclose the returns form or daytime contact details. Once booked in we will contact you for payment details, a service usually takes around 3-5 working days but can take longer in the busier times of the year.
You are also more than welcome to call in at Lifeline and have the work carried out while you wait. If you intend to do this, please contact us in advance to advise when you are coming so that we can book you a slot. Again at busier times of the year we may not always be able to accommodate.
Lifeline is not able to service or refill extinguishers produced by any other manufacturer.
If you have any questions please