All competition vehicles racing in the UK under Motorsport UK or FIA regulations must be fitted with a plumbed in fire extinguisher system. Since 01/01/2018 it is mandatory that all extinguishers carried onboard a vehicle are serviced every two years. Enforcing mandatory two yearly services is the first step by MSUK in the phasing in of FIA homologated fire suppression systems. From 01/01/2019 all new vehicles will require an FIA homologated fire extinguisher system. Finally from 01/01/2022 all vehicles competing in the UK will be required to be fitted with an FIA homologated system. This means that at the start of 2022 all 2.25 ltr AFFF systems will no longer be eligible for competition use.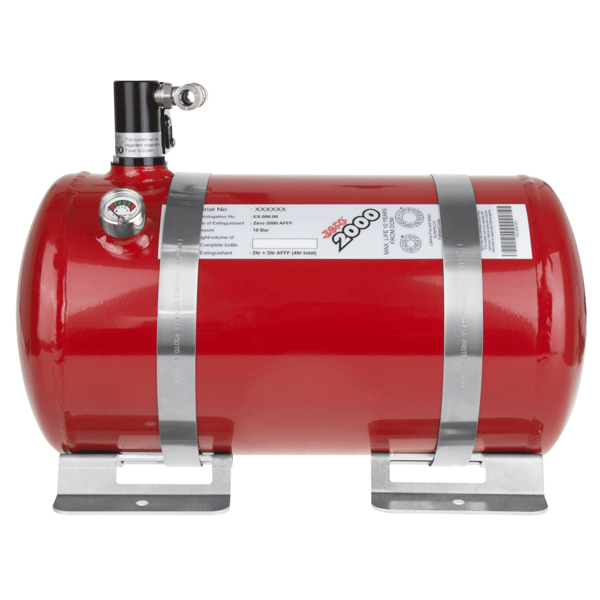 To ensure compliance the extinguisher system must be installed into the vehicle as per the manufacturers installation guide. All installation guides are homologated with the FIA and scrutineers will reference these documents when inspecting your vehicle. A copy of the installation guide is shipped with each Lifeline plumbed in extinguisher system.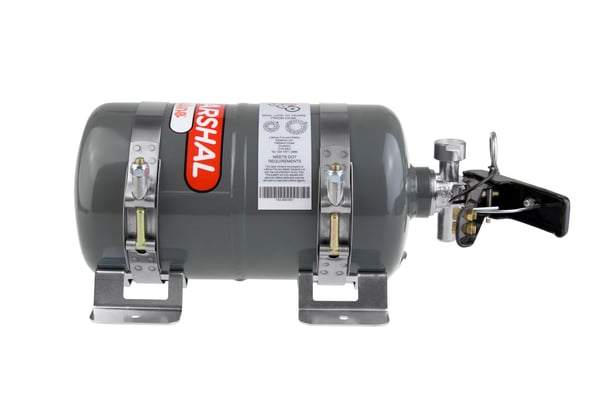 If you are rallying there are some extra requirements, firstly the plumbed in extinguisher that you are carrying must have a minimum quantity of 3.0kgs of suppressant. Lifeline offer both the 4.0ltr Zero 2000 system and 3.0kg Zero 360 to ensure compliance for rallying. In addition to the larger plumbed in system competitors must also carry a hand held extinguisher. This extinguisher must carry a minimum of 2.4ltrs of AFFF foam, 2.0kgs of Novec 1230 gas or 2.0kgs of dry powder. Lifeline offers hand held extinguishers that cover all of these minimum requirements.
If you would like more information on Lifeline's current range of FIA Homologated Fire Extinguishers please click here